1949 75 Cyclops. JNX 125, September 1949 Earls Court Motor Show Car, chassis No 3 and fondly known as Aunt Sybil. This is the oldest surviving P4. It was allocated to a Rover company director for 2 years during which time a number of production improvements were applied to it, including the 8-bar grille, though it does retain some unique features including a 3-part rear bumper and specially shaped choke and bonnet release knobs. It was sold to Henly's in July 1952 and passed into the trade, being owned for many years by a gentleman in London. Evidence suggests it was laid up from around 1967 until being 'discovered' during the house clearance in 2012, when it was then recommissioned, though still remains in very original condition. A full description of this unique car was given by James Taylor in the November 2012 edition of Overdrive. The car drives well and has been displayed at various Rover Club shows and rallies in recent years. Having reached 70 I'm now looking for someone to take over the custodianship of this historically significant car. £15,000. Robin Wilson (Worcestershire) 07798 725005 or email me at This email address is being protected from spambots. You need JavaScript enabled to view it.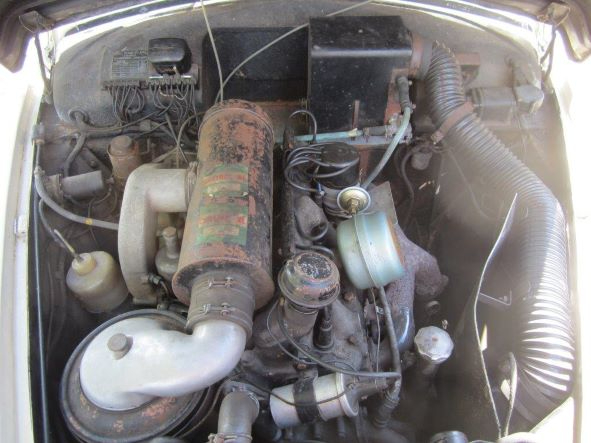 1958 Rover 60 Pick Up. This great motor was converted to a pick up after a severe rear end smash. I used it for my business for 12 years and it was amazing. The chap that bought it after me has made a lot of improvements , including chassis welding and engine overhaul. I would like to buy it back but I have no space for it. Peter Wolf has asked me to advertise it for him and it is very reasonably priced at £6,000 no offers. Stan Johnstone. Peter can be contacted on 07443 509226.
1964 95. Very solid in both chassis and body. There are some paint defects like on the boot where the basket rack has been (I didn't install it). It has had loads spent on it over the years and needs to go to a like minded enthusiast to ensure it doesn't fall into any state of disrepair. Starts on the key every time and is ready for the road. Recent tyres fitted so you're not on death traps. Lovely interior. It really is a good example with some excellent history included too.
75k genuine miles. Looking for £6,000. Located in Durham. Please contact Robson on 07521 913894.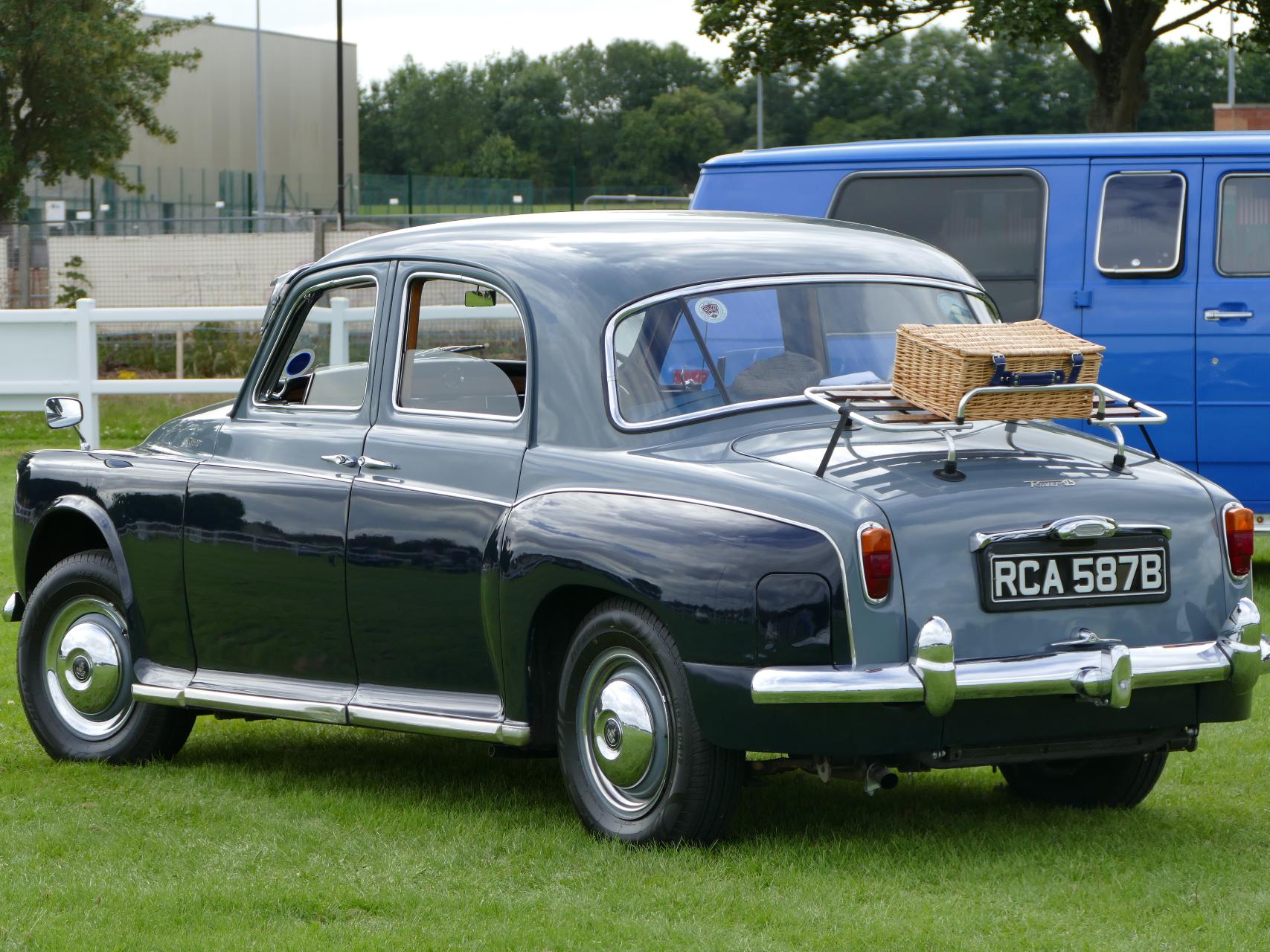 1963 110. 618 GXN. Blue. Well maintained reliable P4 with very good bodywork and very inviting interior, with front seat belts fitted by Stan Johnstone. The car has a new clutch fitted, new tyres and is a great cruising car. Owned for 10 enjoyable years and now has to make way for a Daimler Majestic! £9,850 or near offer. Corby. Contact Ted Ward 07973 194823. This email address is being protected from spambots. You need JavaScript enabled to view it.
1960 100 Privately owned for 16 years. Used locally and for several long runs, but not used often enough as I have other collectors cars. Good condition and very reliable. New tyres all round, electronic ignition. £4995 no more, no less. 01554 820620 or This email address is being protected from spambots. You need JavaScript enabled to view it..
P4s available from Stone Classic Cars:
Please contact Stone Classic Cars for the latest information on P4 stock and to also discuss your requirements,
Please click HERE to visit the Stone Classic Cars website or call Rob on 07876 030218 for more information.